Want to keep a remote eye on a particular room or an area outside your home? Then the Swann Wire Free security camera is definitely worth considering. Either it can be placed on a flat surface such as a bookshelf, or installed on an inside or outside wall using the magnetic mount and plate provided.
Several useful features are on board, including night-vision mode and free facial recognition. Also, because it combines heat, motion and person sensors, it's more accurate than a lot of other cameras when it comes to detecting movement. Although it doesn't have a built-in SD card for storing video clips, up to seven days of footage can be stored in the cloud, too.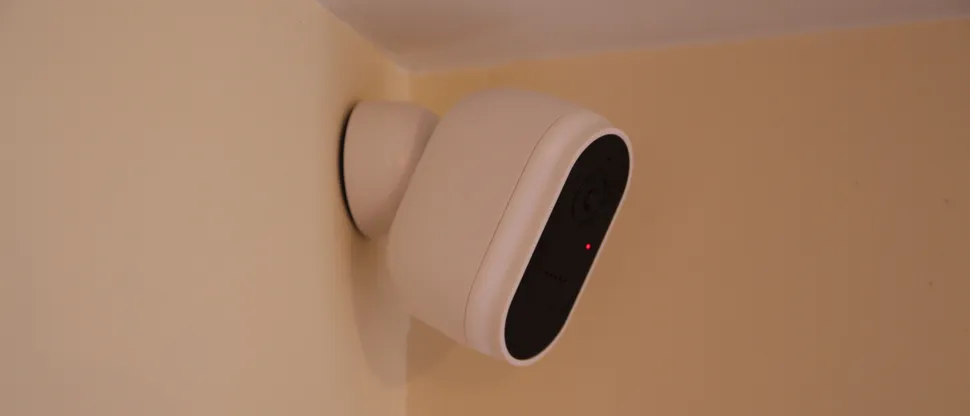 Image quality is decent, rather than spectacular, but the 180-degree viewing angle will be useful for those who want to capture a wider image than most other cameras. Unfortunately, the built in Lithium Ion battery means you will have to take it down and recharge it every couple of months unless you use the solar power charger. However, this shouldn't be an issue if you are using the camera indoors.
Price and availability
Australian company Swann Security is a reasonably well-known name in the security industry with a whole host of products in the CCTV arena. We reviewed its latest wire-free security camera, which costs £149 per unit (or £289 for two), though you can buy entire systems with eight cameras and a separate DVR recorder for £400 upwards.
One useful accessory for those who don't want to keep having to take the security camera down every few months – to charge the Lithium Ion battery – is a solar charging panel, costing an additional £49.99.
Most of the Swann Wire-Free camera's features are free to use, too. However, if you want 60-day video storage, rather than just seven days, then you can buy a subscription for £4.95 a month. This will also give you access to additional features including greater facial recognition, even pet and vehicle recognition options, as well as an extended warranty for the product.
Read More